Setiap maskapai penerbangan biasanya memiliki menu inflight meal atau makanan di kabin pesawat dengan ciri khas tertentu.
Biasanya, menu makanan itu hanya bisa dinikmati ketika kamu melakukan penerbangan dalam pesawat tersebut. Bahkan beberapa hidangan hanya tersedia di rute-rute tertentu.
Namun pada masa karantina global seperti saat ini, kamu tetap bisa menikmati hidangan makanan pesawat meski di rumah saja.
Jika kamu rindu makanan di pesawat, salah satu maskapai penerbangan asal Uni Emirat Arab yaitu Emirates membagikan resep dari tiga hidangan yang ada dalam daftar menu mereka.
Melihat situs resmi Emirates, resep tiga makanan yang bisa kamu buat di rumah adalah Apple and raisin crepes, Arabic lentil soup, dan Lamb biryani and yoghurt raita.
Ketiga makanan ini bisa kamu buat hanya dalam waktu kurang lebih satu jam.
Para koki Emirates pun membagikan ketiga resep tersebut. Kamu hanya perlu menyiapkan beberapa bahan dan mengikuti proses pembuatan makanan sebagai berikut: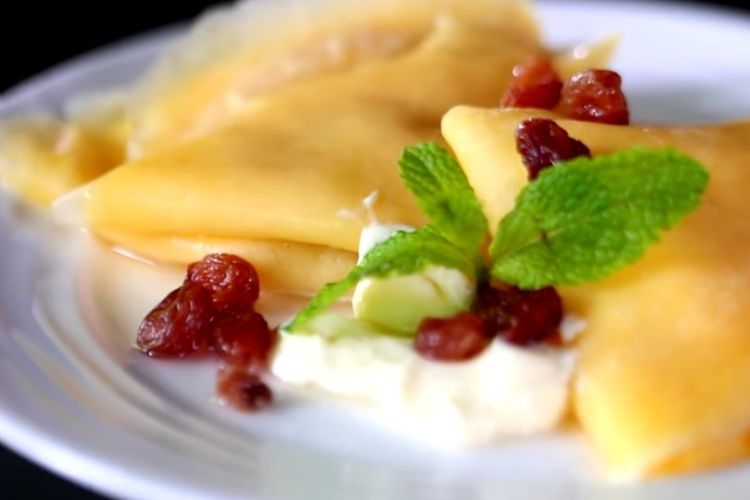 Lihat Foto
1. Apple and raisin crepes